DEVELOPMENT OF INFORMATION SYSTEM STRATEGIES AND INFORMATION TECHNOLOGY AT PRIVATE UNIVERSITIES IN PRINGSEWU BY USING METHODOLOGY ENTERPRISE ARCHITECTURE PLANNING (EAP)
Abstract
The development of information systems and information technology requires planning to complement the direction of the college strategy. Planning is constructed by defining data, application and technology architectures in the use of information to support business processes and then architectural design to identify needs and create architectural schemes and make plans for their implementation. Enterprise Architecture Planning (EAP) is a method of data quality planning approach oriented to business needs and how the implementation of the architecture is done in such a way in an effort to support business turnover and achievement of Vision and Mission and the goal of strategic development of SI and IT at college private high. The result of this research is to get the blueprint resulting from Enterprise Architecture Planning (EAP) methodology which will be used as a guide for making blueprint in the form of data architecture, application architecture and technology architecture in strategy development Information system and information technology as a whole on High private sector especially in Pringsewu
Keywords
enterprise architecture planning, data architecture, application architecture, technology architecture.
References
Khumaidi, Ahmad, Agus Suryana, and Eka Ridhawati. 2016. Perencanaan Strategi Sistem Informasi Dan Teknologi Informasi Pada Stmik Pringsewu Dengan Menggunakan Metodologi Enterprise Architecture Planning (EAP). SEMNASTEKNOMEDIA ONLINE 4.1 (2016): 4-11.
Khairina, Dyana Marisa, et al.2012. Enterprise Architecture Planning Untuk Pengembangan Sistem Informasi Perguruan Tinggi. Diss. Universitas Diponegoro.
Christianti, Meliana, and Radiant Victor Imbar. 2015. Pemodelan Enterprise Architecture Zachman Framework pada Sistem Informasi Fakultas Teknologi Informasi Universitas Kristen Maranatha Bandung.
Alamsyah, M. Fazjar. Enterprise Architecture Planning (EAP) Sistem Informasi Akademik Smk Di Kabupaten Sumedang Berbasis Cloud Computing.
Triloka, Joko. 2008. Pemodelan Arsitektur Enterprise Untuk Mendukung Sistem Informasi Terintegrasi Di Bidang Akademik Menggunakan Enterprise Architecture Planning. Prosiding Seminar Nasional Sains dan Teknologi-II, Universitas Lampung.
Pitts, Robert A., and David Lei. 2006. Strategic management: Building and sustaining competitive advantage. South-Western Pub.
Spewak, Steven H., and Steven C. Hill. Enterprise architecture planning: developing a blueprint for data, applications and technology. QED Information Sciences, Inc., 1993.
Kurniawan, Bobi. 2011. Enterprise architecture planning sistem informasi pada perguruan tinggi swasta dengan zachman framework. Majalah Ilmiah UNIKOM 9.1 (2011): 21-32.
Refbacks
There are currently no refbacks.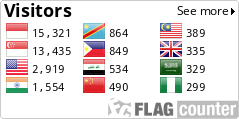 View My Stats

This work is licensed by STMIK Pringsewu under a Creative Commons Attribution-NonCommercial-ShareAlike 4.0 International License.